What started with modest beginnings in the mid-80s has become a champion in the global coffee market thanks to unique mountain growing conditions and a lucky high grade Arabica bean. And then there was the help from the recently departed Wicha Promyong, a wealthy Thai philanthropist with monkish leanings. Promyong got to know the remote hill tribe, which was living in poverty, through his antique trading expeditions. He noticed that despite the excellent coffee beans they were growing, they were getting low-balled by local buyers who knew that they weren't going to make the six-hour trek back to their village with their goods. Promyong encouraged them to form a co-op so they could have better bargaining power, and gave them other business tips.
Not surprisingly, he eventually became president of the organization in Thailand and partnered with John Darch of Vancouver, a former business exec looking for his next venture. John helped fund the company and together they helped create what has become a wildly successful chain of Thai coffee houses with over 200 shops in Thailand alone and plans for expansion across Asia. It also helps that the prestigious Coffee Review has ranked Doi Chaang Coffee over 91%; that's a few percentile above some Starbucks roasts.
The coolest part is that unlike many so called 'fair trade' coffee deals, the Akha tribe keeps 50% of their earnings which are re-invested into their once destitute village – which now even accommodates eco-tours so you can see the whole coffee plantation process, stay at a bed and breakfast, and have your motorcycle fixed, just in case that's how you roll through the jungle.
Doi Chaang has recently expanded their serious coffee drinker Single Origin line (found in upmarket shops like Harrods UK and on Winners shelves if you're lucky!), with a new series of colourful blends with fun names like Chillin' and Espress-Yoself that have just launched at Ontario locations of FreshCo. Hopefully more fair trade coffee companies are willing to take the lead and give more to the growers who dedicate their lives to their crops.
If you're feeling nostalgic for your last trip to Thailand, or just like a great story to go with your morning brew, then this is a great coffee for you!
Click to expand this big baby.  It's been said and done before, but I really like the way all these factoids were prepared.

Last night, I was invited to a special pre-screening of "In Fear" as part of the Sinister Cinema movie series curated by Raven Banner Entertainment and Cineplex Front Row Centre Events.
As the title implies, it's a dark and minimalist indie horror/thriller that plays on the all too common fear of getting lost in the forest on the way to a party, campsite, or in the case of the two new lovers, a remote romantic getaway at the slice of Irish paradise known as the "Kilaidney House Hotel". Directed by  Jeremy Lovering, the plot is carried out almost exclusively by the considerable talents of Iain De Caestecker (Leo Fitz of Agents of S.H.I.E.L.D.)  and Alice Englert (Rosa of Ginger & Rosa) as the nubile youngsters, and Allen Leech, (Tom Branson from Downtown Abbey) as the creeping darkness.
What makes the flick unique is that 90% of it takes place in the car with the couple getting progressively more and more freaked out by the maze of signs leading them in an infinite loop. Destination: insanity.   
In Fear will is not quite a horror film, more so in the creepy outdoorsy stalker genre, but it will make you feel genuinely uncomfortable and ooky inside (credit Brian Nelson Hard Candy's screenwriter for that descriptor).  Partly because there are parts where it feels like you're being bludgeoned to death by the premise, "oh shit, we're lost, why do we keep going on in circles when we follow the signs that are obviously leading us in an infinite loop?" Or silly Mcguffin moments like "WHAT HAPPENED IN THE PUB TOM???" But you can argue that it's exactly the type of maniacal insanity that is required to create a specific kind of lasting revulsion that follows you home after you've left the theatre. You can also argue that the real takeaway of the movie is to always check Trip Advisor before making hotel reservations.
In Fear has been brought to Canada thanks to Raven Banner Entertainment and screens in Toronto at Cineplex Yonge & Dundas at 9:45 PM March 14, 15, 17, 18 and 19. And, in case you're wondering, Raven Banner Entertainment a sales, distribution and production company, based in Toronto, specializing in genre films for the worldwide market. Their recent releases include: Stephen Sommers' Odd Thomas, Don Coscarelli's John Dies At The End, Nothing Left To Fear by rock legend Slash, and Adam Green's Hatchet II.

ARE THE JUNOS OUT OF TOUCH?
By Jesse Ship
After a talk with Juno Awards Chair of Voting and Nominating, Kim Cooke, the 44 year old awards show is starting to sound a bit like a slightly out of touch, but sensible and well-meaning dad who is trying to play fair among all his musically-inclined children. They can recite the murky differences between Alternative and Adult Alternative, or Traditional Jazz and Contemporary Jazz categories but when it comes to new trending categories that speak to some of the emerging 'underground', things get a bit hazy.
Like in the case of the electronic and hip-hop rooted A Tribe Called Red. The three First Nations DJ/producers (one of them a DMC turntable champ) have become a global buzz group thanks to their talent, media attention, world tours, remixes and their sheer originality. However, the Junos can't understand why they wouldn't want to be listed in the Aboriginal section.
)
While the Junos take a lot of flack for being a sales-based reward system, only eight of the 42 categories are sales based, and only two of those (International Album of the Year, Album of the Year) are purely sales based. Bands wanting to win a category like say, Artist of the Year are judged by album sales. But at the end of the day, along with 32 other categories, they're still voted based on merit by a private jury of industry members. Any artist that's a member of CARAS can nominate themselves for the first round of judging for the price of a decent meal.
It's true that a lot of people feel that the classification system could be revamped, more accurate, more inclusive or more authentic, but if you really want to make a change and not be left hating, there are some steps you can take to join the game. I spoke to Kim Cooke, co-chair of voting and nominating for the Junos, to find out his thoughts on the matter:
Noisey: Tell us a bit about how are the categories created.
Kim Cooke: There are currently 42 categories and a handful have been added in the past decades. There have been a few original categories added, even after the Grammys reduced their number of categories a few years ago. Most recently we added the Metal and Electronic category, the Adult Contemporary category and also Adult Alternative ten years ago.
How do you make a case for a new genre?
You don't have to project sales. You can make a musical reason for a new category. It was pretty easy in the case for the recent additions of Electronic or Metal. Using those categories as an example, there were super-enthusiastic people in the Canadian industry who believed that both of those genres were deserving.
Does it take long for new categories to come into effect?
It took about a year or two after the formal application built some steam within the business. There came a point where it reached a fever pitch and the application went in. After that went in, it was not a great length of time before it was green lit. It's not like it sat in committee for years where it was deliberated. I can't give you the year when Hip-hop was added but I'm sure it was early 90s. We evolve as the music evolves.
Does censorship ever come into play with the Juno Awards?
Well, if you look at Drake, his record is littered with F bombs [editors note: she means "floral"]. We don't say that because there's a parental advisory sticker on the record that you can't stand for a Juno. The live broadcast is a different thing for obvious reasons, but not the content of the record. That said, I can't think of an example, but if there was something absolutely objectionable it could possibly come up but it never happened in my time.
What's the distinction between Adult Alternative and regular Alternative?
10 years ago there were a bunch of 'sister categories' like Rock, Pop, and Alternative. What we found was there were very credible artists that were too left leaning to fit into Pop, or weren't Rock enough in a RAWK sense to fit into that category but also not left leaning enough to fit into the Alternative category. We felt we needed a companion category to properly catch those artists in the can. We still don't love the name and as much as we call it that, it's intended to send a message to artists who are not way over to the left in the Alternative but are not either mainstream Pop or Rock artists.
How would an artist know which category to fit into?
There's a music advisory committee chair and a committee that review all the submissions. A hypothetical situation would be like, the Alternative chair just listened to a record by the Beauties and doesn't think it fits in Alternative so they recommend it for another category. If they accept it, we go back to the submitter and tell them they've been reviewed and have a better chance in the other category. Usually the submitters accept the. If a record could sit in one of two categories and the artist absolutely wants to be in the one, the artist holds the trump card.
So the reasoning is that you feel they would have a better chance in that category?
Yeah, the artist might have a perspective on where it fits and full respect to them but the committee chair and the committee arguably has a better perspective from the wider market place and the overall Juno categories. It's a benevolent discussion and we try to find a solution that's right for everybody.
Are some categories based on sales?
Yes, there are 42 categories over all. Three of them have nomination based on sales; five are partly based on sales, and partly based on jury voting. That's eight out of 42. The other 34 categories are all craft categories.
How important are sales to the Junos?
During my time, I've seen certain category that had a sales component changed. We try to do the best thing for the music. There came a point where in the off season, we had discussions and we decided sales wasn't the right way to determine nominees so we made that change. The one point I'd make is that it's irritating from time to time to read in the media that the Juno Awards are sales based. That's just not a true statement since 32 out of 34 categories have absolutely no sales component. The other eight are just partial sales component. If there is one perspective that I'd like to change, it's that.
Jesse Ship is a writer living in Toronto. Is he a Juno judge? You can ask him on Twitter
Sugith Varughese is an actor, teacher and winning screenwriter and a working member of the Canadian film/ tv industry. He first cut his teeth working on Jim Henson's Fraggle Rock (!!!) which he claims was never intended as a children's show. This sounds weird but I guess makes sense since I remember it being aired evenings during TV primetime on CBC, in a time when the station still produced shows in-house.  Sugith's also had a number of fun and interesting parts over the decades, having made a slow of appearances on mid-90s classics like the Robocop tv show (boss!), Earth: Final Conflict (Rodddenberry whaaat!) Kung Fu: The Legend Continues (Can this guy can  get any cooler?). He also had a recurring role as Faisal on Little Mosque On The Prairie, and has made appearances on Degrassi: The Next Generation as Dr. Moragoda.
His writing credits also include the IMAX documentary "Lost Worlds: Life in the balance" narrated by Harrison Ford, episodes of the kids show "Blobheads", and the play "Entitlement" which showed at Summerworks in 2013 and was named one of the Top Shows of the year.  He currently holds the position of Governor with ACTRA Fratneral Benefit Society, representing the Writers Guild of Canada.
I had the true pleasure of hearing him talk at the 2014 ACTRA Winter conference where he gave us a crash course in Screenwriting 101.  You can read his quips and thoughts on popular films at his blog, Building The Iceberg. 
Key point
Actors, writers, directors all have the same job. That is, STORYTELLING.  Writing is storytelling before the camera rolls, directing is storytelling behind the camera, acting is storytelling in front of the camera, (and editing is storytelling after the camera stops).
The Four Essential Elements of Story Template,
extrapolated via Aristotle's Poetics
NB: Changes to template change entire story.
 1. Character
Motivated by
 2. Action
 3.  Actual Goal
life/death or equivalent, e.g., love
 4. Adversary with worthy qualities
Should be worthy, in that they are at least stronger, if not apparently invincible compared to character. E.g., David vs. Goliath.
Avoid one dimensional character. They must have at least *something* for the audience to relate to.
Specific and Unique Story Elements
At this point, Sugith played us his short film Tongue Tied, which he says he wrote based on the silly idea of two men professing their love for one another.
Some of my favourite lines, for field use, of course.
"Has anyone ever told you that you have freckled eyes?
I bet you say that to everyone.
No, just the ones I want to kiss."
"I went cold turkey vegan one time for five months but I stopped because I liked honey too much."
Lesson: The two headed character nature must
Story Template in Tongue Tied
Characters: Howard and Cathy
Action: Matchmaker
Goal: Control
Adversary: Gerry and Emma
Characters: Gerry and Emma
Action: Resist
Goal: Safety
Adversary: Howard and Cathy
 Can also do this analysis for EACH character, depending on how you plan on writing the story.  Or as actors, you can do the same analysis for your character to flesh out their story for yourself.
Screenwriting basics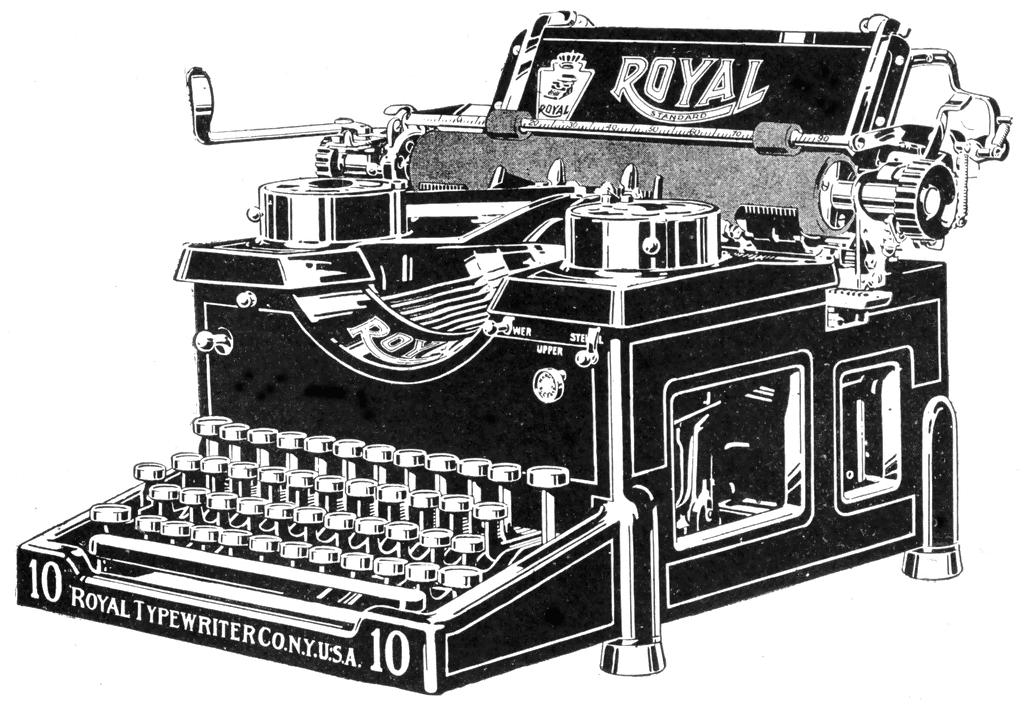 Series TV vs. Movie/Short Film
The series requires a FRANCHISE.  Something that the viewer will recognize when watching any episode.
goal: to come up with a 
specific
 franchise, eg. Law & Order or NYPD Blue, both cop shows, but audience knows difference immediately
 The Series' Franchise
Franchising entails:
1)   characters
2)   situation/circumstances
3)   tone eg, gritty realism, black comedy, sweet laidback fantasy
4)   defined by structure
Structure:
Teaser/Hook
Usually precedes opening credits
"Viewer: I'm in the world of the show that I love and I wont change channel"
Acts
Beginning, middle and end, but not necessarily in chronological order.
Beginning=setup  – 1/4

Middle=complication – 1/2

End=resolution – 1/4
The story MUST build in intensity

tv/film are temporal media, seen over time, unlike a painting, for example, which can be seen immediately or at the pace set by the viewer.  Viewer has no choice how the story unfolds beyond stopping or starting it or changing the channel.

Writer must must increase interest in the story as time passes to keep the viewer engaged by making things get worse for the character

clear set up for audience so you can complicate events for audiences interest

complications intensify
Tags
Last scene, comes in after commercial
resolves early set up
doesnt have to be climax
Pitch Process
(Under WGC rules)

 Phase 1 – Template
3-5 pages for 1 hr long show
¾-1 page for 30 min
But if you sell the pitch, you receive 10% on signing contract.  Then you have to deliver:
 Phase 2 – Outline  (Contractual)
A scene by scene description of the story written in screenplay format without dialogue (inferred/implied)

Paid on delivery, but can be fired or green lit to deliver:
 Phase 3 – Script
sitcom format vs drama format
single camera comedy uses screenplay format, multi-cam comedy uses sitcom format
Two drafts in contract – first draft & final draft (plus possible unpaid extra drafts)
Production bonus, pending production actually gets shot
TOTAL amount received by writer for script and production is roughly 4% of budget
AND THERE YOU HAVE IT FOLKS, THIS IS ALL YOU NEED TO KNOW TO MAKE YOUR VERY OWN TELEVISION SCREENPLAY!
Ok, just kidding, you also need  imagination, passion, perseverance, professionalism and follow through, generally things that nobody can teach you but yourself.
For more information specfically on Sugith's screenwriting techniques, you can read blog posts from the time he held a position as a Screenwriter In Residence at the Toronto Public Library.  Keep your ear to the ground for Sugith's next appearance!
It's Juno season and this year, the Electronic category will turn four years young. It's kind of hard to believe since the section speaks to one of the top performing musical categories in Canada, especially when it comes to the artists' successes abroad. With past victories from Montreal's beloved Grimes, the outlandish and ambient techno of Tim Hecker and infectious rhythms of Dan Snaith, aka, Caribou, there seems to be no rhyme or reason to where the jury's weight might fall.
This year, it seems like taking up a residency in Berlin or appearing on a Boiler Room showcase was almost a mandatory requirement for making it on the short list. Let's break things down and discover this year's range of artists.
Graze is what happens when two unrelated Torontonian producers independently take off for the Berlin experience, meet at a club, and realize they both harbor secret crushes on each other's music. Adam Marshall was a regular in Toronto's techno community, while Christian Anderson, aka XI, carved a name out for himself in the dubstep, drum n bass playing fields. Their powers combined lead to an atmospheric, cinematic, and groovy experience that's making big waves under the New Kanada label.
This Montreal duo skirts the border of traditional dream pop band and experimental techno act, powered by the ethereal vocals of Raph Standell-Preston and abstract currents of her lover, Agor Cowan. The shivery instrumentation seems to bask in the afterglow of a complex electro-shock therapy session that may, or may not, have driven out the demons.
Noah's name was familiar in Toronto's rave scene from the late 90s and onwards as the founder of the legendary Fukhouse parties. Hell, he deserves an award just for that name alone. The album also features a couple deep and sultry house tunes featuring Toronto tenor, Rosina Kazi of Lal, and other guests moaning, oohing and aahhing seductively over fluid beats. Released under his own label, Thoughtless, like the bawse that he is.
A Tribe Called Red – Nation II Nation
Possibly sick and tired of the rest of hipsterdom appropriating headdresses and tribal battle cries, Canadian DMC champ, DJ Shub, with DJ NDN and Bear Witness (that's a double entendre for y'all) emerged. They've not only risen as one of the only electronic acts to heavily sample their heritage and do it well, but they've even penned their own genre called moombahwow, or powwow-step, derived from First Nations pow-wow parties.
Unofficially born in Canada and officially born on the Internet, Ryan Hemsworth aka Bad Gyal Ry Ry, is Canada's unofficial MASTER Pokémon Trainer, having successfully ensnared 99.67% of all roaming beasts. When he's not busy training, he's tearing up dance floors with clever hip-hop, trap and Internet culture mash ups. This debut album was however a surprising curveball, featuring all new original content. Aside from a couple rap bangers, the album is mostly made of introspective ballads and floaty oddities, copyright
Frank Kozik's cute, pack-a-day smoking animals have now become iconic in the vinyl toy scene. But before anyone had even dreamt of the possibility of a thriving toy collectors market, Frank was one of the most in-demand rock poster illustrators in the world. Making the jump from rock and roll freak to plastic toy geek may seem like a stretch, but Frank has been a collector his entire life. Read on to find out the origins of his incredible powers.
"I have no claim to know what I'm doing, but I know that it is contrary to what everyone said I should do."
Format: How was it making the transition from poster art to vinyl art? Was there some kind of stepping stone between the two industries?
Frank Kozik: Yeah, maybe six or seven years ago, I was approached by these advertising guys to do some work for them. They came to my apartment and saw all these toys, so I explained that it was something up-and-coming that I was trying to get off the ground, but there was not much access to China at that point. And the people that I knew in Japan weren't ready to divulge their sources. So they told me that they actually wanted me to design some toys for them for their vending machines. I did that for about two years. Basically it was a combination of Kubrick mixed with other kind of stuff. It was nothing to be proud of, like it was strictly commercial work, but what I did was learn the process of finding contacts in China, and how not to do stuff. It was a pretty good learning experience.
After that I hooked up with Kid Robot. At that point, I already had the ability to design toys cinched. It made making toys with Kid Robot and other companies that were much more successful because there weren't a lot of mistakes or problems. I had almost zero manufacturing problems because I already knew how to make my own toys. A lot of guys take a 2-D idea and don't really understand the limitation of making a 3-D item. I would just send the files over and they were correct. That really commercial gig was my training ground, if you will.
Format: So are you working in the music industry anymore? 
Frank Kozik: No, I did that for almost twenty years. I did a million posters and got involved in every level and even had a record label, but life goes on. I stopped enjoying it. We did manage to launch a new genre of music with a somewhat successful label, but nobody wanted to hear it really. We were the first guys to do the whole stoner, psychedelic rock thing, like Queen of the Stone Age and High on Fire. I did all the first records.
The label was interesting, but I had about fifteen employees, and it just became an insane hassle. We had distribution problems and stuff like that. By that time I was forty. It's like, you know, it's time to get out of the music scene when you're forty. That's a young person's gig.
Format: Have any bands come to you to make a vinyl toy for them? 
Frank Kozik: I've dealt with tons of bands and it's not the most pleasant experience. It's complicated. Unless you want to be a total rampant asshole, you have no control over things in that business because you're dealing with so many different parties. You have to take in the fact that you're dealing with other peoples' intellectual copyrights, other people, their public image, their management, their record label, their promoters etc. When you deal with a band, you're dealing with fifty people and they all have colliding interests. It can be a major pain in the ass. I like doing my own toys because the only person I have to deal with is me, and I never argue with myself, so there's no reason for me to go and do a band toy. They should just do their own toys. I do my own stuff; I like to do my own stuff.
Format: Do you have toys that do better in one market than in others? 
Frank Kozik: Yeah, sure. I play the field. I have a wide range of interests. Basically what I do is offer four kinds of toys. I offer cute animal toys that are a little weird, like smoking rabbits. Those are popular pretty much everywhere, except for the hardcore kaiju collector scene which comprises about a hundred people. So that's what I consider my mainstream toys, the kind that cost about $6.00–the little bunnies, and the mongers. I love them because I collect that kind of stuff myself. I'm a big Hello Kitty collector, and I like weird little animals, so I like them a lot. They're also easily the most popular because they're accessible to everybody, mentally and economically. Everyone likes a cute little animal, and everyone's got $6.00.
So then there are the Western toys, which are the things that cost you $20-$80–the 8″ size. They seem popular everywhere. I do a lot of stuff with Kid Robot, Qee, Adfunture, Muttpop, etc. Those are smaller editions, and a lot of them tend to retain after market value. I do all the colorways for all those companies, stuff like the 10" Labbits, full sized Dunnies, and the Dr. Bombs. Once again, those sell well everywhere because I do the exclusive thing.
The next level up is a really different genre. I do the made-in-Japan kaiju influenced toys with Wonderwall. Stuff like the Ika-Gilas: squid monster in the business suit. That's me riffing off of classic kaiju. Those do ok everywhere. They don't do outstanding, maybe because they're little expensive; they cost $200 and up. There are more collectors for those in the US or Europe because the Japanese collectors want the authentic stuff. I will also occasionally collaborate with guys like Real X Head but those also do better in the US.
And then I do the high-end stuff, like art pieces They draw on the techniques of the toy thing. I'll deal with really expensive high-end bronzes, rabbit furniture chairs, busts, etc. I would consider all the clothing part of that, because most of that is at a pretty high price point. That stuff tends to sell well too with the higher end toy collectors and real art collectors. I sell more and more of my political busts to people that own actual art galleries and boutique stores, rather than toy collectors. The hardcore Kozik collectors of course want them all, but those pieces were really intended for the art people. That was my purpose for them; I wanted to introduce my work to another world. I like to hedge my bets and see my stuff everywhere. By and large, everything I have done has done really well. I've probably made over 300 or 400 releases since 2001 and they've all sold through on a store level. Most of them have retained after market value, with the exception of a few, but maybe that was because they made too many of them. I have no claim to know what I'm doing, but I know that it is contrary to what everyone said I should do.
I do tons of stuff, and they sell all over the place. Just go to the Kozik Flicker pool and you can see tons of photos. There's no real statement involved. I like toys, I thought it would be a cool thing to get in to, and it ended up being successful. I get more offers to do toys than I can fill. I get to select what tickles my fancy. There's a certain level of forethought, but it's more of me going with my gut instincts in the different genres. I like mixing genres over too. Cohesively, if you collect my toys, a $5 toy looks pretty good next to a $2000 one. It's a world unto its self.
Format: In the future, are you planning to make your toys more interactive, like the Bob the Slug from Kid Robot?
Frank Kozik: I've been trying to push that but nobody's really gotten down with it. Kid Robot has some stuff like that, and they do a full series like the chumps with twelve different characters, but they didn't make, like, the jail. I keep trying to push that kind of thing, like a piece of furniture, but it's so complicated, so I thought maybe we could do it by cross platforming, like you could swap parts with a Kid Robot toy. It's kind of happening a little bit. Someday I hope to sell an inclusive circus theme or something, where you could get a tent and all the characters. I'm interested in doing things like little toys for collectors, but at the same time, I'm not making representations of my paintings or my weird clothing line. It's a reverse; I'm trying to design these things to just be their own things, like a collectible toy. I do want to have as much play value as possible. I want people to pose it and take interesting pictures, and be like, "oh I can put it in my Castle Gray Skull" kind of thing. That is the long-term goal, but financially, it's huge: a ten million dollar investment. The one guy that's been able to pull it off is Patrick Ma from the Insurgents Wilderness Gruppo (IWG). He's done a rocket ship, UFO, and all the animals. That guy is doing it.
– See more at: http://www.formatmag.com/features/frank-kozik/#sthash.iTpfwa16.dpuf

Peter Gatien Dunny release for CIRCA, Toronto
You might remember his movie portrayal as Michael Alig's mentor in the biopic Party Monster, or maybe you've been one of his New York megaclubs like Limelight or Tunnel. In order to celebrate the new Kidrobot designed room at Gatien's latest megaclub in Toronto, Kidrobot has eternally idolized his image in Dunny likeness. He doesn't actually wear the eye patch anymore, but according to a close friend, the lips are pure Peter.
Kidrobot minishop/bar at CIRCA Club
Kidrobot is spreading its vinyl wings and delving in to new territory with their first club design at Circa. The story goes that Peter Gatien's son is a big fan of Kidrobot and bugged his dad forever to have him get Paul Budnitz, founder of Kidrobot, in on his nightclub empire. Aside from the minishop, the Kidrobot bar features a smorkin labbit conveyor belt, dunny projections on the tables, wall murals and more. According to Paul, the best way to describe the room is that "it's like Lucky Charms come to life.
Keiko, the Director, from Junko Mizuno's Pure Trance
Pure Trance was a revolutionary manga for being one of the first to openly challenge female body image by tackling issues like anorexia and bulimia, illustrated through the use of the Pure Trance life Sustaining Pill which causes a condition called hyperorexia or severe over eating. Keiko is the director of the Over Eaters Treatment Center 102 and her origins are unknown. This is probably the hottest figure I've ever set my eyes on and no doubt it will sell like wildfire, for its challenging societal values of course.
Coot, by Wilfrid Wood
Coot gets in on shock value and evens the score for those who might be critical of unrealistic female proportion like the anime styled figures on the above-mentioned Director. He's so big, naked and hairless, that he could possibly come in peace, except the ray gun he's toting looks like it could possibly fry your balls off, or maybe it just makes your clothes disappear. Who knows? Ask artist Wilfrid Wood, at www.Wilfridwood.com for an answer. The figure stands 7″ high and is available only in 400 pieces.
Toys Are Us: A Revolution in Plastic
Toys Are Us is one of the first of a new wave of vinyl toy docs. The first part is a shortish half hour introduction to the toy scene set at the San Diego Comic Con. It provides some nice eye candy for those who might have never been to a toy/comic convention, while the real meat of the doc is made up with a kick ass extended interviews. Highlights include Mars-1 divulging on his theories of alien life, a look at Patrick M's (Rocketworld) lesser known FBI and CIA approved Kevlar studio, and a not to be missed tour of Frank Kozik's private toy collection. Also featured in the extended interview section is Brian Flynn from Super7. Toys Are Us is available for $19.99 through Filmbaby (http://www.filmbaby.com/films/2030)
See more at: http://www.formatmag.com/art/vinyl-cast/vinyl-cast-eight-peter-gatien-kidrobot-keiko-toys-are-us-coot/#sthash.nhJ6mxb3.dpuf
It's moments like these that confirm that my life is on the right track.  Brad Pitt was spotted in some of my favourite Palladium kicks (Pallabrouse baggy), at THE SHIPWRECKED SEAFOOD BAR & GRILL in Airlie Beach.  Hell to the yes!  Who ever knew all these great things could merge into one massive piece of awesome?  I hope I still have this much style when I'm 50.  I also hope they got better service than Trip Advisor "Lauraloo" who slammed the grubby grill house with this shocking review.  Or maybe she was just miffed that she missed a chance to catch Brangelina.
Reviewed 22 January 2014
Let me start off by saying that the waitstaff here are lovely & rather good at their jobs & the atmosphere is great. It's such a shame that the food is abysmal.
I had the sizzling prawns & the 'Bugs Coral Sea'. Prawns were an underwhelming bowl of butter with some prawns but OK. Bugs Coral Sea was atrocious, overcooked, dry bugs with no 'citrus butter sauce' to moisten them up, rice was sticky & overcooked (a theme perhaps) mandarin & semidried tomato salad reminded me of a Sizzler salad bar.
My partner had the reef & beef, which was 'alright', though for $36.5 you expect a little more than 'alright'.
Cocktails overpriced, the mojitos are pretty poor, also they took forever to come out from the bar. Nobody offered to refill our water.
Left completely unsatisfied & $140.00 poorer. There are so many great places to eat in Airlie, this isn't one of them. Such a shame, as it's in a great place & has a lot of potential.
Just in time to for a post-Grammys victory sweep, the limited Daft Punk Random Access Memories Box Set is now available for order for a price just shy of 300 dollarydoos.
Here's what's included:
A. The Deluxe Box Set Edition is presented in a cloth-bound box (333mm x 333mm / 13" x 13") stamped with the Random Access Memories logo in gold foil on the cover. All individual contents are separated by vellum dividers printed with a circuit pattern texture inspired by the gloves of the Daft Punk Robots.
B. A special edition 180 gram double vinyl with gold and silver foil labels. Includes an 8 page saddle stitched booklet containing album artwork, credits and lyric sheets.
C. A 56 page cloth-bound, hardcover photo book of images from the RAM recording sessions and film shoots, featuring a foreword by Paul Williams.
D. A special edition 10" collector's vinyl containing an extended interview with Giorgio Moroder taken from the original session recordings for the song, "Giorgio by Moroder".
E. Two sets of Robot helmet design schematics with individual components separated onto 8 layers of unbounded transparencies. Each set is contained in a clear presentation pouch.  
F. A pair of full body Robot design schematic posters (304mm x 608mm / 12" x 24") printed on heavy weight matte finish poster paper.
G. A 70mm motion picture film strip containing 5 sequential frames from the "Lose Yourself to Dance" original production dailies, mounted in a heavy weight matte stock with an open back. Each film strip is one of a kind.
H. A pair of gold and silver plated, metal encased, reusable USB drives containing the following*:
AUDIO:
High-resolution digital audio files (88.2KHz / 24Bit) of the 13 original tracks on RAM plus the high-resolution audio files of the bonus track, Horizon and Daft Punk's Get Lucky Remix.
VIDEO:
High-definition, Apple Pro Res 422 (1920×1080) video files of:  the full length video for "Lose Yourself to Dance"; the original RAM TV campaign spots; the extended Coachella version of the "Get Lucky" promo featuring Pharrell Williams and Nile Rodgers